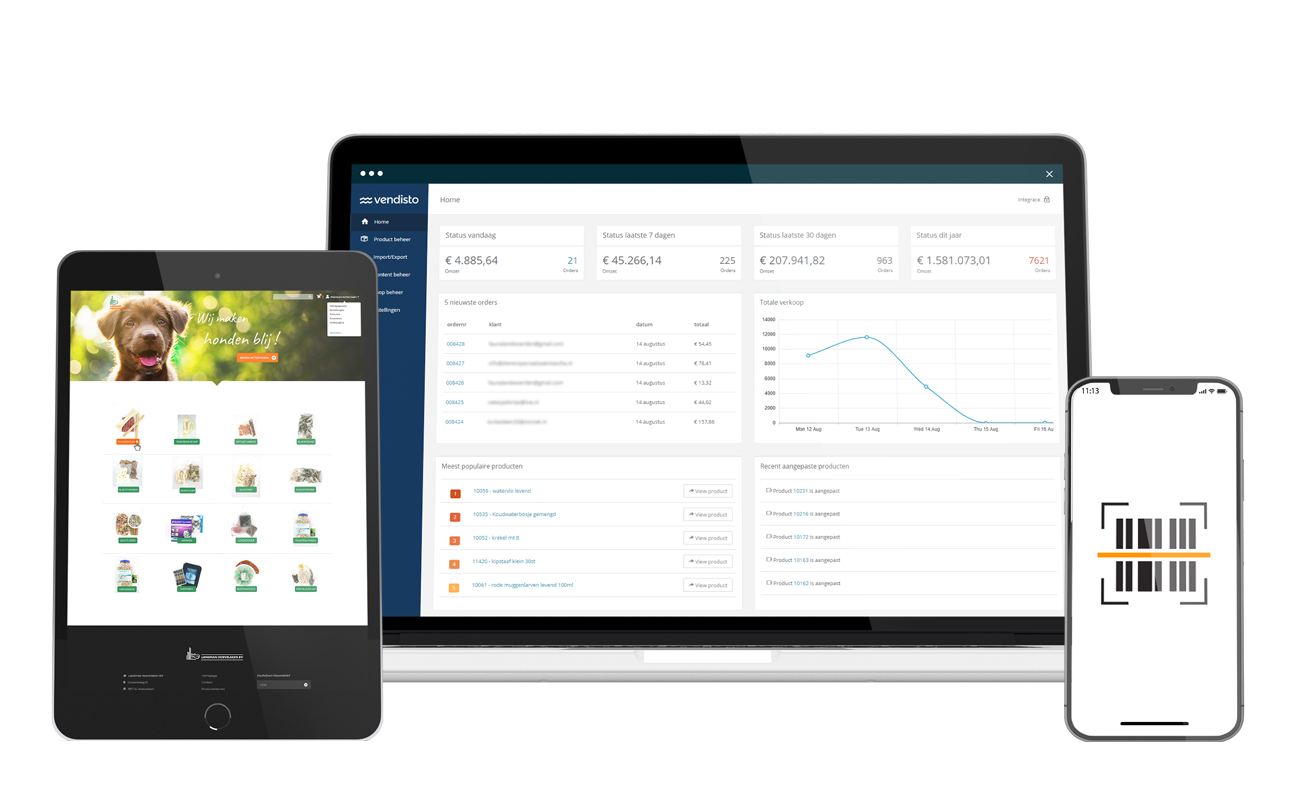 Webshop
Acquire new clients and improve your market share? A Shoxl Wholesale Webshop means you can compete at the digital level. And the highest level at that. Offering appeal and facilities based around high-quality design, powerful filter and search facilities, and a smooth order process with many options for submitting bulk orders quickly.
Portal
The Shoxl customer portal gives your existing clients direct access to their ERP – which is exceptionally important for client satisfaction and retention. Lower order thresholds mean increased turnover. In addition, everything that clients can do themselves, lowers the pressure on your own back-office.
Scan App
The Shoxl ScannerApp lets your prospects, customers, and representatives rapidly compile an order list by scanning barcodes. In addition, the App functions as a full-fledged webshop. Clients who install your App will be treated to a front-and-center image of your company and assortment on their mobile devices.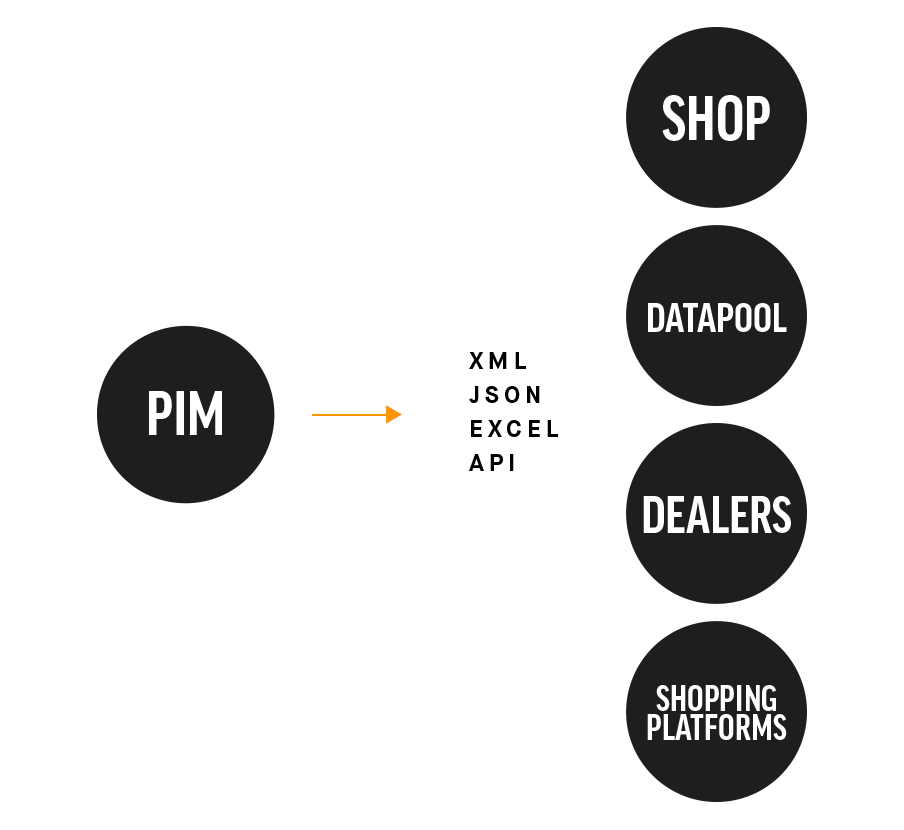 Productdatabeheer voor fabrikanten
For manufacturers, the creation, management, and distribution of product data requires a great deal of time and attention. A good PIM system is essential to ensure this process proceeds smoothly.
You have not yet implemented a PIM
The Shoxl platform includes an extensive PIM systeem to help you document your products consistently and completely. The system supports all common formats for import and export (Excel, XML, JSON) and is equipped with interfaces to all platforms where you would like to feature your product data. Consider data pools like EZ-base or 2BA, shopping comparison platforms like Google Shopping, or even shop-software from other developers than Shoxl. For custom interfaces, the platform has a complete API.
You have implemented a PIM
You have already implemented a separate PIM system, such as Hybris, InRiver, Perfion, PIMCore, Akaneo, SyncForce or one of many other options in this field. Then directly upload your product data into the Shoxl shop performance layer. Product data management will remain the purview of your PIM, and the shop performance layer ensures that all data is available without continually having to consult the PIM.
SUPPORT FOR YOUR DEALERS
In many industries, directly approaching end customers is still a no-go. Dealers are too important in terms of sales and services, and a quality relationship with your channel is essential. Then choose trans-channel marketing, and support your deals in the sales process. With the additional advantage of improving your insight into customer data.
Find a dealer
With the Shoxl dealer module, your visitors can quickly find a dealer nearby. The module also lets you distinguish between dealer types, and improve one dealer's visibility over that of others, for example.
Tenders for your dealers
A source of great frustration for prospects is the fact that some manufacturer sites do not offer the possibility of actually buying the products. By adding the possibility to request a tender, much of that frustration is negated. You can then send the tender on to a selected dealer to handle the rest of the sales process.
Shops for your dealers
If your dealers do not yet have their own shop, then consider making a shop module or even a complete shop available for them. This will vastly improve your relationship with your channel.
Dropshipping
Dropshipping involves an end customer ordering from a dealer who, after confirmation, relays the order to your systems. You then supply the client with their product on behalf of the dealer. This requires advanced communication between your system and that of your dealer. We would be happy to discuss the possibilities for your specific situation.
E-commerce for B2B and B2C
A B2B environment imposes entirely differently demands on an e-commerce platform than a B2C environment does. Just to name the most important of these: every client group or even every client can be subject to individual price arrangement. But there are many other, smaller difference, where the key principle is: the devil is in the details. The Shoxl e-commerce platform has been specifically designed for B2B, and takes into account all of those details that may eventually trip up a purely B2C environment.
If you want to start selling to consumers directly, then the Shoxl e-commerce platform has you covered. You can easily combine both target groups in a single shop, or choose to approach the consumer market through a separate shop and under a different brand. The choice is yours.
Seamless ERP Integration
Your ERP system is the lynchpin of your company, and your processes and other systems are closely calibrated to its parameters. With Shoxl e-commerce for manufacturers, this principle remains 100% intact.
Orders flow directly into your back-office where they are handled exactly the same as orders from other channels.
You document all prices and discount agreements in your preferred manner, and signed in clients are shown their own prices directly.
You give clients access to the shop via your ERP, and revoke this access if need be.
Products that you activate or deactivate for particular client groups will automatically appear in or disappear from your shop and portal.
There is never a need for double data entry to ensure its availability in the shopping platform. Using Shoxl means having a new sales and service channel – but not a new process.