ORDER STATUS, ORDER HISTORY AND INVOICES
The customer portal shows your clients the current status of their orders and order lines directly from your ERP system. For back office order lines, the expected supply date is shown. Invoices are shown as accessible and directly downloadable files (if your ERP-system offers that possibility).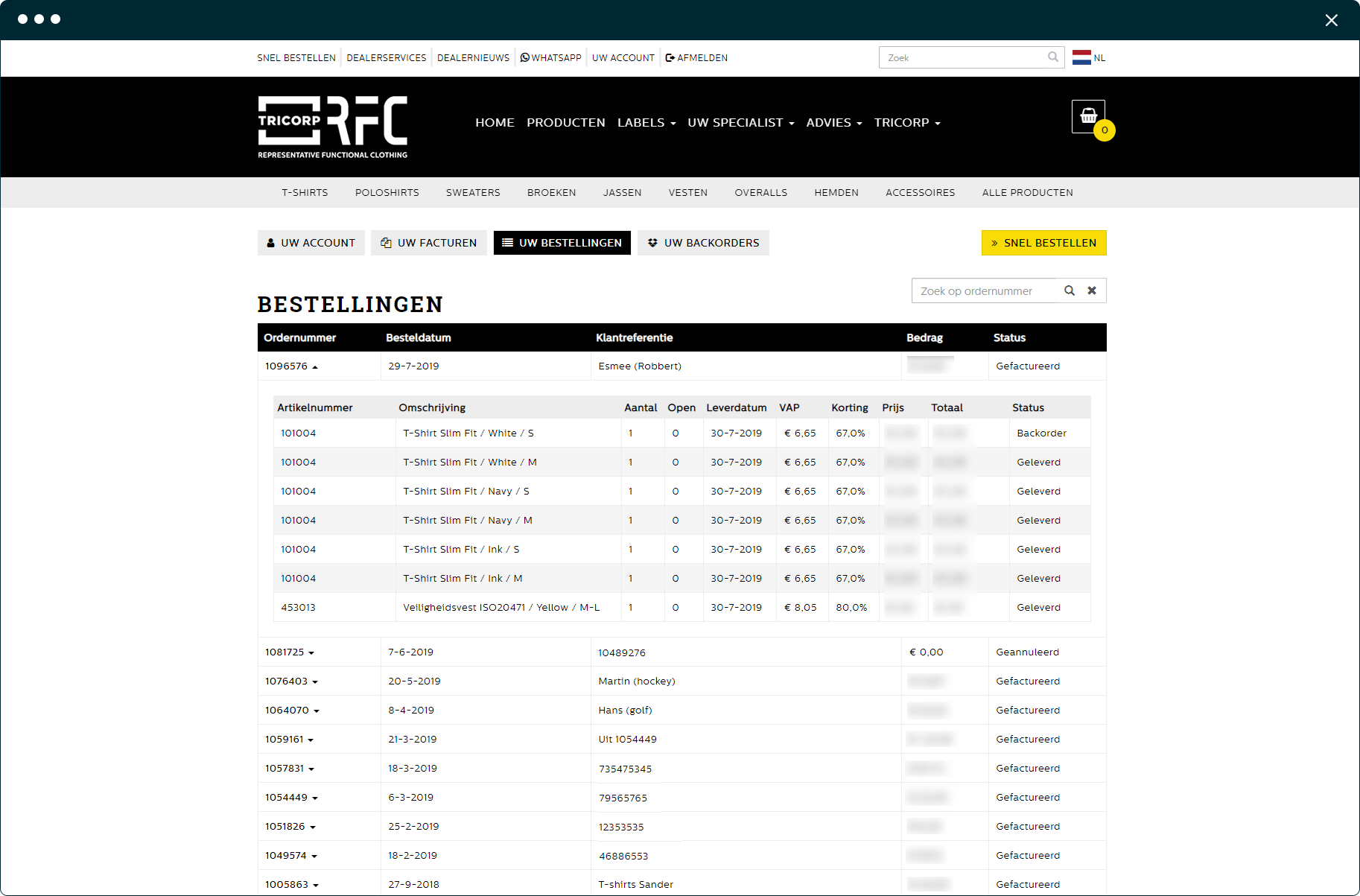 REPEAT ORDERS AND QUICK ORDER
Customers can place orders directly via their order history. Repeat orders are placed in the shopping basket directly, after which they can be further adjusted or expanded. Your customers are automatically alerted to items that are no longer available. In addition, the portal offers direct access to the shop's "quick order" facilities.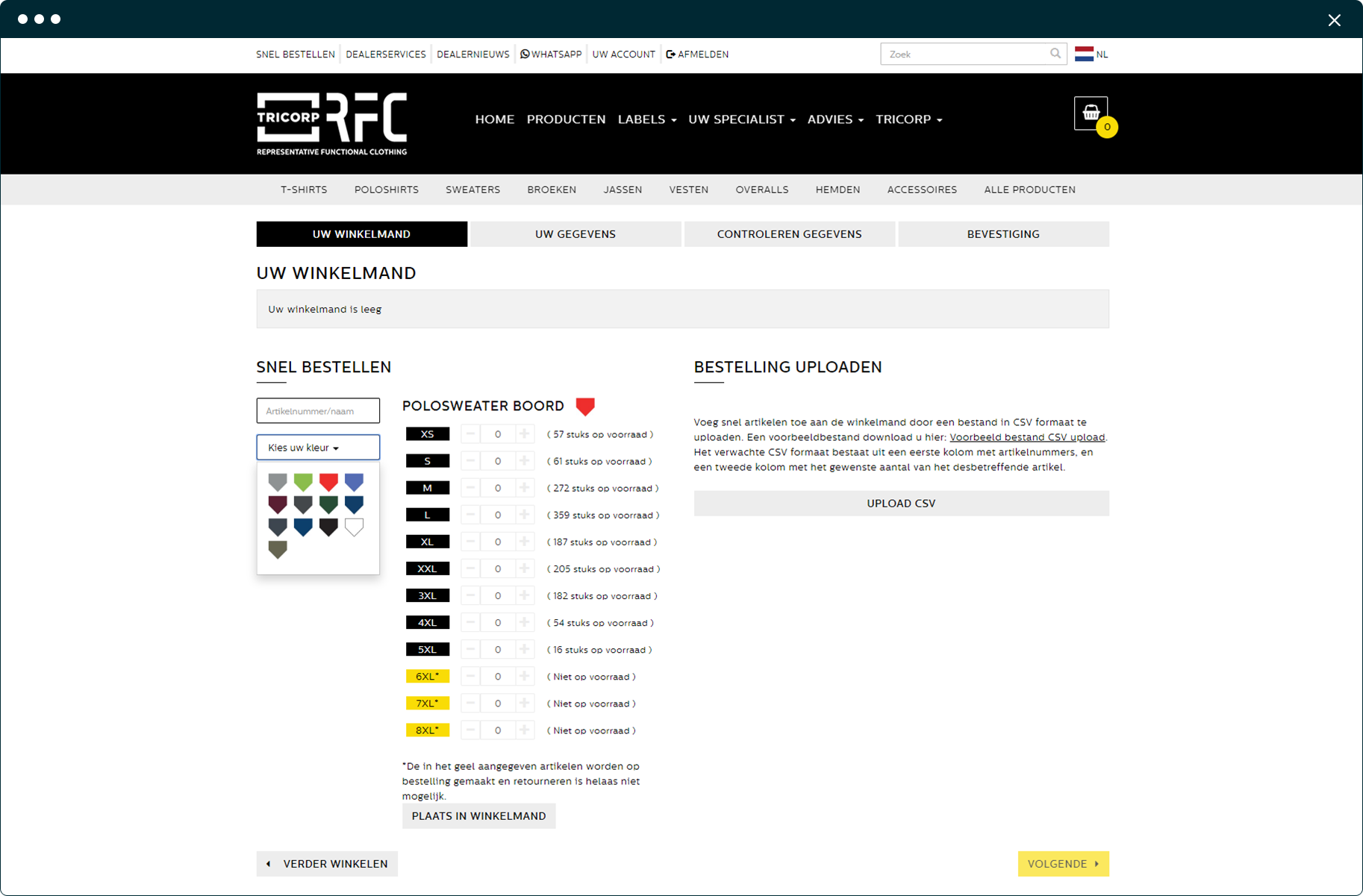 CUSTOMER-CENTERED COMMUNICATION
If you want to provide information on, for example, a promotional offer to specific customer groups or even individual customers, then your Shoxl shop makes it possibly to approach each of these groups with a group-specific message. Either on the welcome page following sign in, or at other locations in the shop. This means all clients or client groups are taken to their own specific page.
If you want signed in clients to see different navigational options to those shown to incidental visitors, then that is easily arranged as well. The Shoxl framework distinguishes between incidentals, signed in incidentals, and clients with their own account in the ERP-system. Each group can be shown their own specific assortment, and even specific navigational options.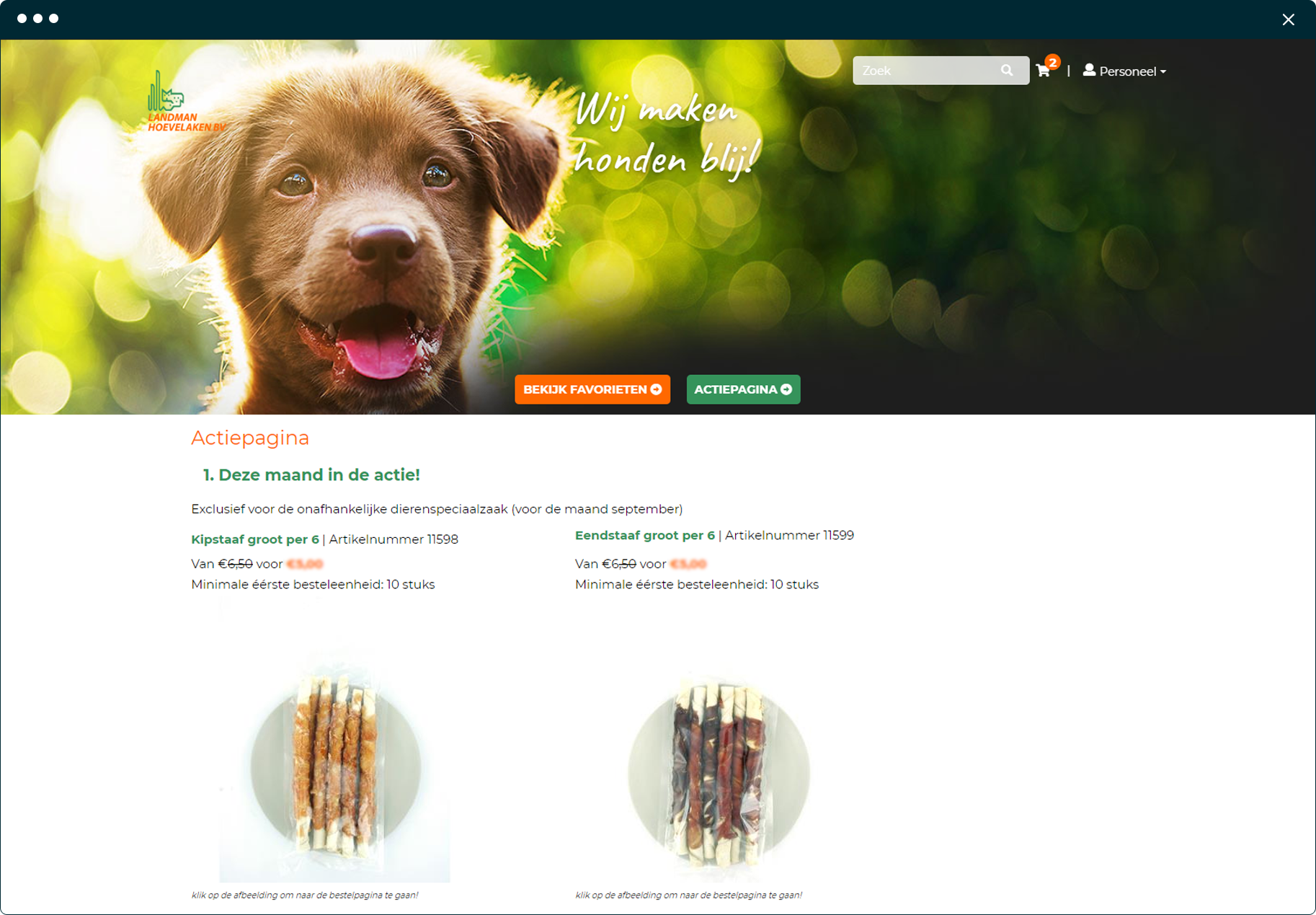 NET PRICE LISTS
If you are using client-specific pricing, then it is convenient for clients to offer price lists as a direct download. The Shoxl platform offers several possibilities in this regard. Price lists can be fully generated on the ERP-side, and then converted into an Excel or PDF format by the shop; or the shop can obtain the required data from the ERP-system and construct the price lists automatically.
PERSONAL ASSORTMENT/BUDGET FOR EMPLOYEES
If your employees have their own budget, for example for the purchase of PPE, then the Shoxl framework makes it possibly to create employee-specific assortment selections – showing only items available to employees. Each order is then verified to make sure it still falls within the allocated budget.
If your clients define employee budget in a separate purchasing system used as a bases for orders from your shop, then rest assured: Shoxl has your covered. Shoxl shops come with an OCI-interface as standard, allowing them to communicate with virtually any purchasing system.