Shoxl expands your ERP-system with all the facilities needed for successful e-commerce. Direct integration lets you create a new sales and service channel rapidly, while minimizing impact on existing business processes.

Our name for this approach? In short: ERP-driven e-commerce. An approach to e-commerce projects that uses your ERP system at its core.
A COMPLETE
E-COMMERCE SUITE
The Shoxl e-commerce suite lets you create an online sales and service channel in very little time.
Improve your commercial clout with an advanced shop, a scanner app, and a client portal that lets your clients access their data in the ERP system directly.
Behind the scenes, the platform expands your ERP system with the components needed to manage all data required for the new sales channels that you cannot directly position in your ERP.
ERP-DRIVEN E-COMMERCE
Your ERP system is the lynchpin of your company. In terms of commerce, it describes such matters as assortment structure, price agreements, and order history. In terms of logistics, if offers insight into matters like order processing, backlogs, supply times, and inventory levels.

For this reason, shop software has to interface smoothly, without implementing functions already present in the ERP. After all, overlap always means: unnecessary complexity.

Shoxl shops interface seamlessly with a wide spectrum of ERP-systems, letting you continue to work in your preferred manner.
More about Shoxl ERP integration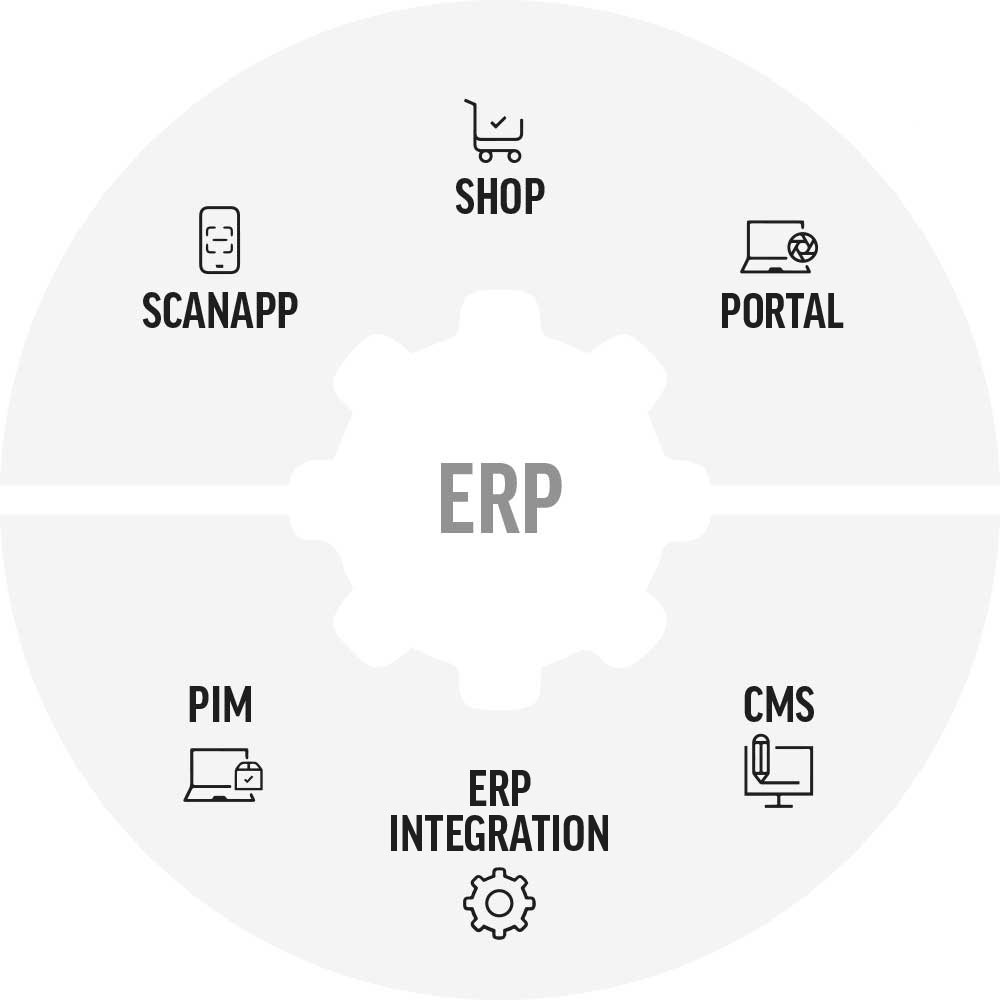 SHOP SOFTWARE for B2B
B2B e-commerce software should offer a visitor the same user experience as that found in the most advanced B2C shop software. After all, your prospect or client is also a consumer, and may shop with online stores like Amazon, AliExpress, or Lululemon in the evening. But B2B e-commerce is subject to additional, very different demands, such as client-specific price agreements and assortments.

Shoxl e-commerce software offers your visitors the experience of a B2C shop, while supporting all demands made of a B2B shop at the same time.

Want to know more about the differences between B2B and B2C software? Download our whitepaper on this topic, and find out what to look out for when selecting webshop software for a B2B environment.
Download whitepaper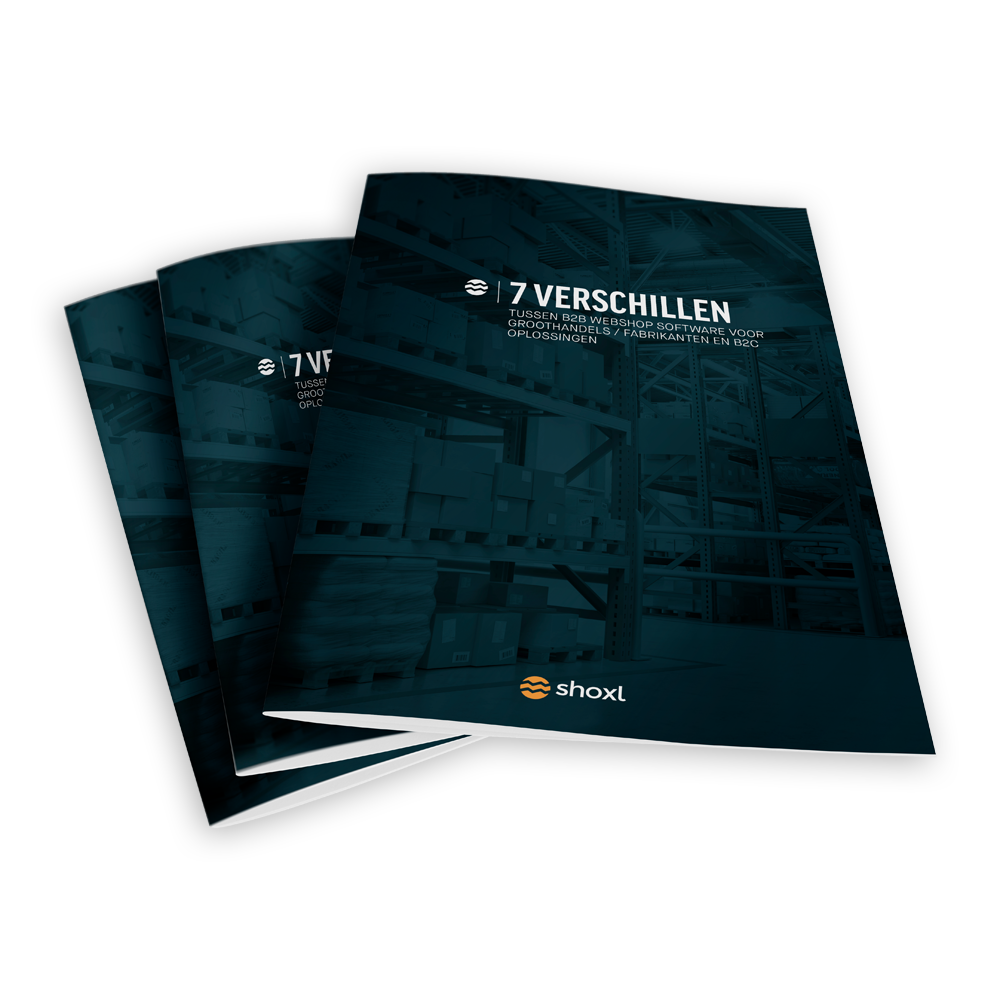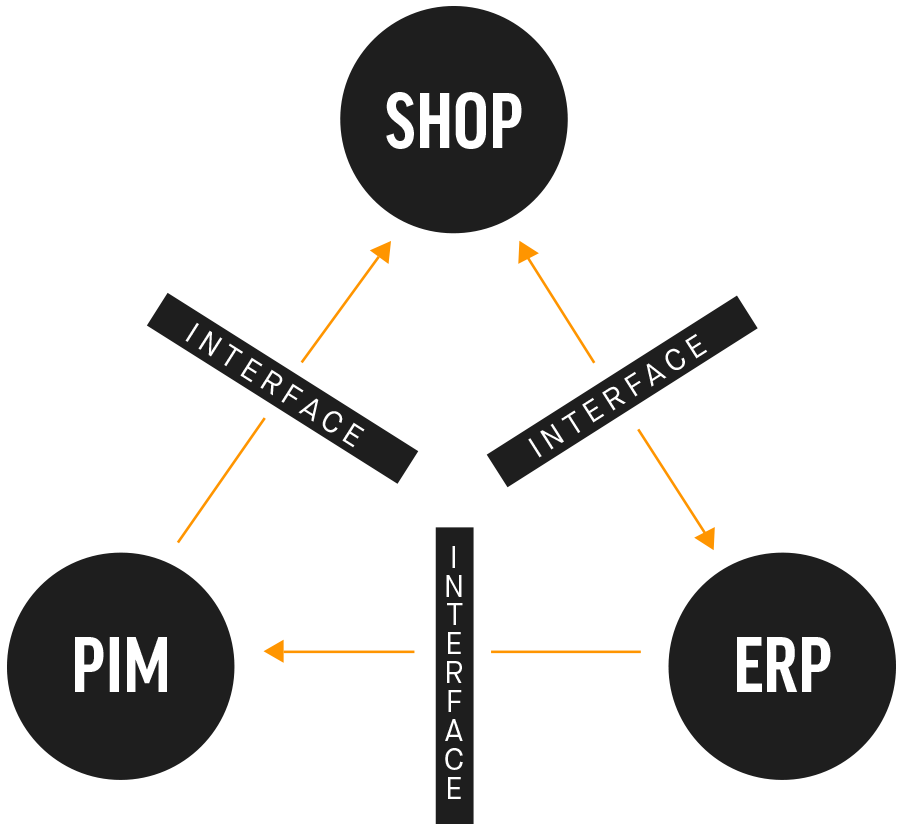 A NON-RESTRICTIVE ARCHITECTURE
The Shoxl e-commerce platform offers everything you need for e-commerce success. We are probably not the only one to do so. However, Shoxl is one-of-a-kind in the strict separation we impose between webshop software, the PIM system and ERP components.

This offers you a greater freedom of choice: combining Shoxl components with the systems currently in use in your business is easy, and does not lead to overlap. Alternative, you can choose a mix-and-match approach using solutions from more than one supplier. And, naturally, if you choose the full Shoxl solution, you also retain full flexibility and independence from suppliers.